Fairfax Child Custody Attorney
Proudly Fighting To Help Conflict & Resolve Parenting Disputes Effectively With Years of Experience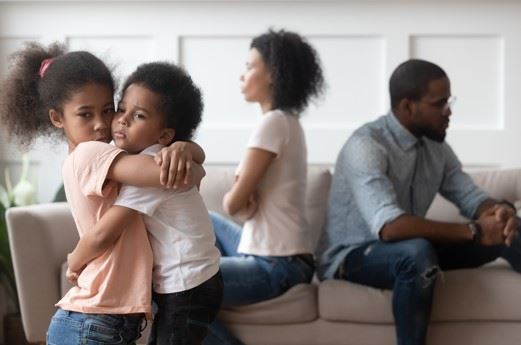 It is a rare case when individuals can resolve child custody issues without an attorney. That said, it is not impossible; however, if you are getting divorced, it is wise to speak to an attorney regarding your custody arrangements.
Malinowski Hubbard and our team of experienced child custody lawyers helping Fairfax, VA, are here to assist you with all matters on the custody of your children.
From the establishment of paternity and initial custody agreements or court orders to modification of custody orders, we can help you work towards a fair resolution.
Get help with your child custody case in Fairfax, VA today by calling (703) 935-4222 or contacting us online.
On This Page:
Should I Hire a Lawyer for Child Custody?
You should hire a lawyer for child custody cases for specific situations requiring legal counsel. A child custody lawyer can be an essential advocate, particularly in complicated situations involving abuse or unique facts.
Hiring a lawyer may affect the outcome of your custody case where knowledge of the law is essential.
What Do Judges Look For In Child Custody Cases?
If parents can find a solution that works for both of them but, more importantly, is in the best interest of their children, then they can provide that solution to a judge and avoid a Fairfax courtroom battle.
Unfortunately, that is a rare outcome.
What Constitutes an Unfit Parent in Virginia?
An unfit parent in VA is when the parent's behavior fails to provide appropriate child guidance, care, or support. Also, if there are abuse, neglect, or substance issues, that parent will be considered unfit.
Is Virginia a Mother State for Custody?
According to Virginia Code § 20-124.3, the VA court is legally required to decide child custody and visitation in the child's best interests. Despite any common misconception, the Virginia law gives no presumption or preferences towards mothers in custody cases.
Why Choose Our Child Custody Law Firm in Fairfax, VA?
We can guide parents through significant issues in child custody cases, including:
Where the children will reside
Visitation of the noncustodial parent
Custody arrangements during holidays and school breaks
At Malinowski Hubbard, we understand the sensitive nature of child custody disputes. We are committed to working with you toward the mutual goal of ensuring you and meet your child's needs best interests. We are even available to help with emergency child custody disputes.
Our law firm has established relationships with many experts in family law who can serve as valuable resources in your case, including therapists, psychologists, co-parenting coordinators, and more.
3 Types of Custody in Fairfax
Deciding on the custodial arrangement for your children is one of the most challenging issues that any spouse faces during a divorce or break up with the other ex-spouse.
In Virginia, there are several types of custody arrangements for families:
Sole custody: Only one parent (the custodial parent) retains custody of the children. The custodial parent with sole custody will be responsible for all significant decisions regarding the children, including medical, education, and lifestyle choices.

The non-custodial parent may obtain visitation rights but will otherwise have no rights in raising the children.

Joint physical custody: Both parents will share physical and custodial rights with the children. The children will usually split time between both parents.
Joint legal custody: This means both parents will be responsible for raising the children and making decisions for them, even if the children live with one spouse a majority of the time.

This arrangement for joint legal custody is ideal if parents are willing to cooperate with similar parenting values and spousal support for one another.
What Does Best Interests of the Child Mean?
Parents are encouraged to work together to agree on custody arrangements for their children. Otherwise, a court may decide based on their best interests.
These factors may include:
Parents' schedules
The willingness of parents to cooperate
Child's relationship with each parent
Parents' willingness to foster the child's relationship with the other parent
Parenting abilities of each parent Geographic distance between the parents' homes
Can I Refuse Visitation If Child Support Is Not Paid?
No. Child custody and support are separate matters. If the other parent does not pay support, they still have the right to custody/visitation. If a parent does refuse guardianship, they may be penalized by the court, including a possible modification of custody in VA. Before taking any action due to unpaid support, it is always a good idea to call one of our Fairfax lawyers to consult about your options.
Is It Possible to Regain Custody of a Child?
Unless your child is adopted, you can regain legal custody after losing it. To do so, you must be able to prove to a VA court that you had a substantial change in circumstances that now qualifies you for custody rights. Regaining custody isn't easy, but you can undoubtedly petition the court for a modification.
Contact us now at

(703) 935-4222

to schedule a consultation with an attorney in Fairfax today!
Steps to Consider Before Hiring an Attorney
When it comes to your children, there is no greater priority in life, and you always want to be sure you are making the right decisions for them. If you are currently involved in a custody battle in Fairfax, you might be asking what the best choice is for them.
Keep in mind that your children's best interests are at stake, and your decision must eventually depend on what most effectively protects and serves their needs.
To set you on the right path, consider some of these crucial factors before hiring a Fairfax family law attorney:
Examine your financial resources: The retainer for lawyers can vary. Incredibly complex cases that take a substantial amount of time will be more costly than straightforward ones that will not take long to settle. Ask an attorney about the anticipated costs.
The complexity of your case: It is always wise to obtain the legal representation of a child custody attorney, but if your case is particularly complicated, it is downright necessary. For example, if you have an interstate custody case, this is typically considered complex, and you will need practical legal assistance, preferably someone who has experience in handling similar cases.
.Look into the attorney's reputation and track record: Remember, you are fighting for your children. Ask if they have handled similar cases and their track record for winning. Do not hesitate to ask for references. A reasonable attorney with experience in family law will understand and happily oblige any of your questions. Even if you are eligible for low-cost or free representation, you still have every right to be picky regarding your attorney's reputation. Feel free to also ask about their strategy and how they plan to win your claim.
Ultimately, it would be best if you took the time to be thorough throughout every step of decision-making in your case.
You do not want to make any missteps when it comes to something this important. So, Malinowski Hubbard, PLLC, has established relationships with experts in Fairfax, such as therapists, psychologists, and co-parenting coordinators, who serve as valuable resources on cases.
Whether your case is fraught with tension and legal obstacles or is relatively straightforward and amicable, our attorneys helping Fairfax can provide the practical guidance you need to get through this challenging time.
Guiding You with Skill & Compassion
Our skilled lawyers remain on top of the latest custody laws in Fairfax.
The family law attorneys of Malinowski Hubbard, PLLC, have successfully represented numerous clients in highly contested custody disputes in court, including third-party child custody and child relocation matters.
Firm founder Christopher Malinowski has widely lectured and published articles on custody issues. In addition, Melanie Hubbard, Joseph Menze, and Jennifer Gregg have resolved significant custody matters during their legal careers practicing family law.
From negotiation and mediation through litigation and trial, our experienced family law attorneys can effectively represent you at each juncture.
Our divorce lawyers can also assist clients with obtaining temporary emergency custody for cases involving domestic violence or other unique scenarios in Fairfax.
Consult With Our Fairfax Attorney Right Now
Our family law lawyers can provide practical guidance, whether facing a highly contested dispute or a relatively straightforward custody agreement. Serving clients across Arlington, Prince William, Loudoun, and Stafford counties, and the City of Alexandria, Virginia, we are ready to help.
The Stories That Matter
Read What Our Clients Are Saying About Us
Outstanding Representation! - David
What Sets Us Apart?
We're Committed to Providing:
Honest Advice, Accessible Communication

Effective Solutions Tailored to Each Client

Tenacious in the Courtroom

Compassionate, Hands-On Guidance